1:14 AM
ndeso , Posted in
Sienna Miller
,
tattoo
,
0 Comments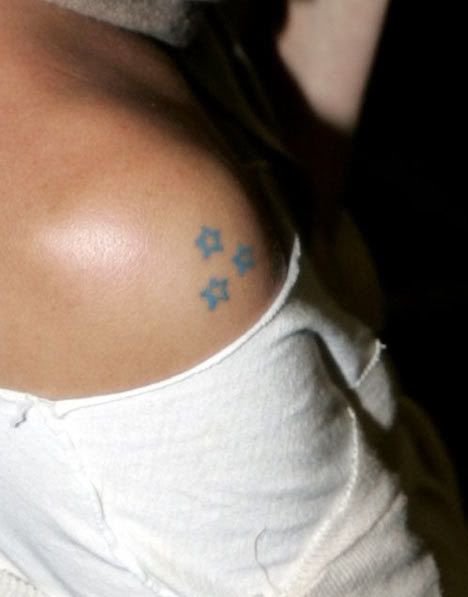 Three stars on her shoulder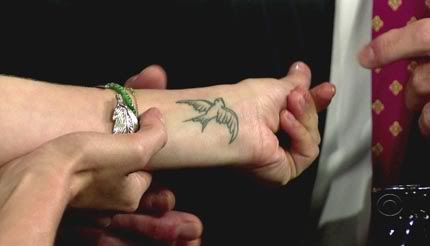 A swallow on her wrist
I once read that the swallow she has is actually the symbol for the Primrose Hill group (Primrose Hill is a place in London where she lives). Which makes sense, because Robbie Williams and Kate Moss alike also have a swallow tattoo.
Then again, she could just be making up an excuse for why Rhys Ifans has such a similar tattoo her.
She also has a star near her right hip